🌸 Shop Our Best-sellers!🌼
Here's to beginning each day with smile ☻
At Meryum Designs, I'm all about creating unique products that help show up as your best self in your everyday life and that brighten your day, one smile at a time!
Let customers speak for us
Cute cup! 💚💖💚
This cup is so cute! It also holds alot of liquid, and just makes drinking water so much fun! 😂 This cup is also very good in terms of glass quality. Not super heavy, but also not super fragile. Overall, an amazing cup!
Love this planner!
Super cute & was very helpful in helping me organize my classes for the semester. I have previously owned similar notepad style weekly planners, but this is by far the best one! All of the extra details like the notes & to do sections really help to layout all aspects of the week. I would highly recommend!
Soooooo comfy!
Love this sweatshirt! It's soo comfy and I got a lot of compliments on the pretty green color!
ADORABLE!
I Have ordered from Meryum several times and i'm always blown away with what i receive! Beautiful packaging, high quality products, and fast shipping is something i can always count on !!
Beautiful products, amazing business owner!
Every single product I ordered was beautiful and perfectly crafted! I was so blown away by how thoughtful Meryum is (it stands out in her packaging alone). I LOVE my iced coffee glass and use it daily. I can't wait to put my stickers on a home (they're just so cute, it's hard to decide where) and use my to-do notepad! I will absolutely be ordering from her again, very soon :)
LOVED
The perfect cup!! Had to get another to give as a gift.
Put Yourself First Sticker
This is such a cute and simplistic sticker! I highly, highly recommend shopping from this business as it provides quality products as well as amazing customer service by the owner :) 10/10 run now!
Love Love Love This! 💖
I was so excited when my ghost plushie arrived in the mail today! This ghost plushie is perfect! The material is amazing quality! The plushie is cute, super soft, and super squishy! Perfect for cuddling while watching a spooky movie! 😆
super cute
the daily planner is so cute that I worry about writing on it! I use it for important days because it feels so special
awesome cups!
bought another cup (the snowflake one) and it is just as pretty as I expected it to be! wonderful business and beautiful work
Cutest Weekly Planner
I purchased 2 of these planners, one for me & one for my boss... It makes the cutest gift for your office bestie! I can't wait to use mine in 2023.
Ordered lots of stickers and they're all equally cheery and cute. Excellent customer service from Meryum too.
Great straw, matches with my green flower cup
"That Girl" Cup
Beautiful cup!! Even more beautiful in person. I can't wait to use it for my iced coffees in the morning.
So cute!
Beautiful, sturdy note. The graphic is so cute and perfect for a bff's birthday.
LET'S BE INSTA BESTIES! ◡̈
Follow along my instagram to see behind the scenes on my shop, colorful doodles, and be the first to know about upcoming launches!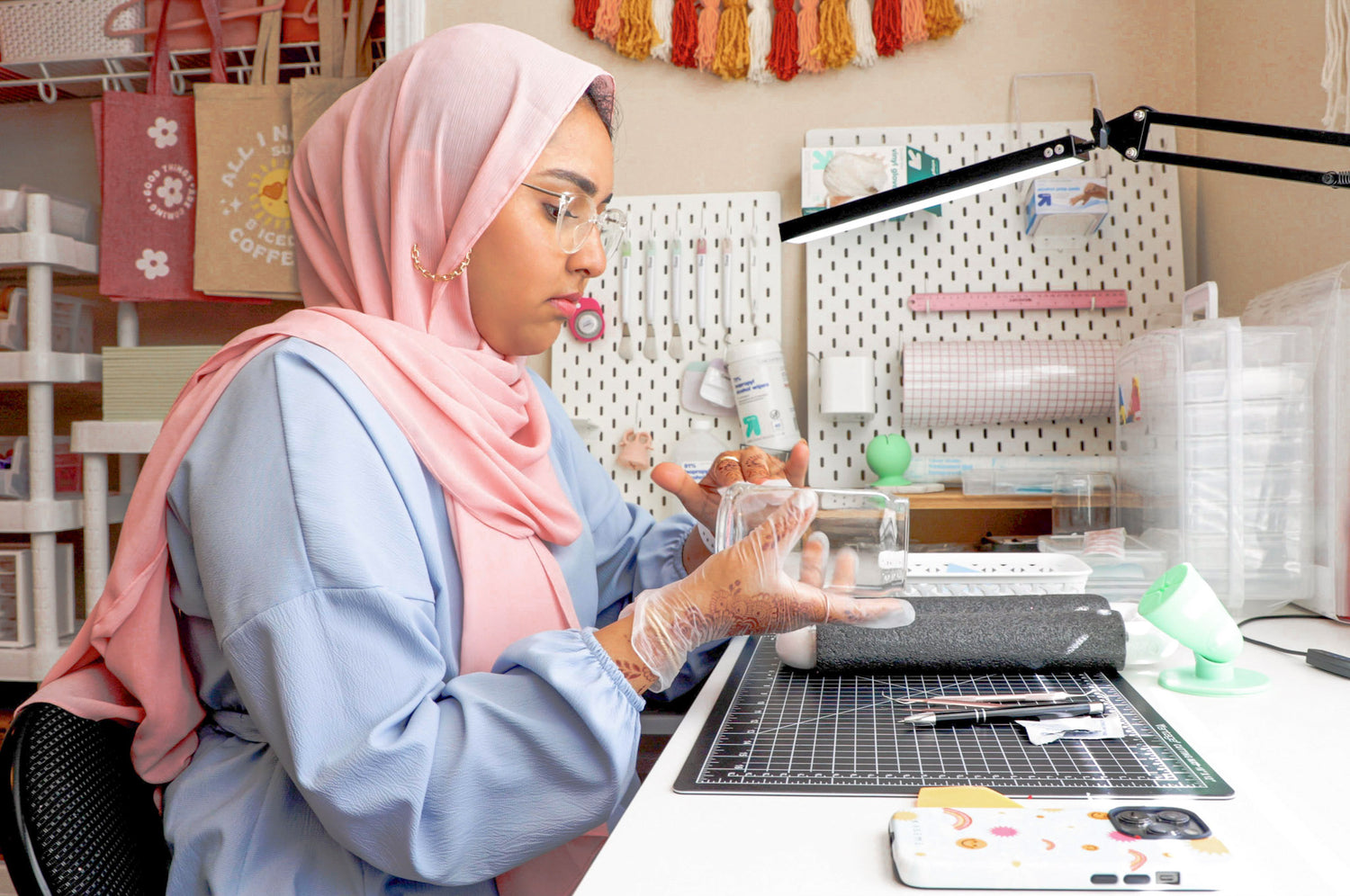 UKNow Feature
"In April of 2022, my college, the University of Kentucky was offering students iPads for remote learning," Siddiqi said. "Since I was spending so much time at home, I requested the iPad...and that was the beginning of the unexpected."
"Over the next two months, I was filling my time with creating tons of designs," she said.
Siddiqi's designs became products, and her products became a business — complete with a website, social media presence and a mission.
"My vision became creating and sharing designs and products that would make people smile — even if just for a moment."
Read full story here →